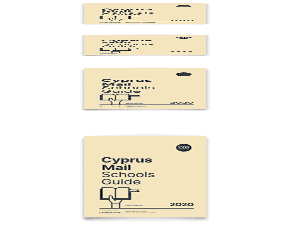 By Constantinos Psillides
Accept-LGBT head Costas Gavrielides has welcomed a report by the ombudsman blasting police for taking down a photo exhibition featuring naked men, telling the Cyprus Mail that as far as he is concerned there's no case against him.
Gavrielides was taken to the police station on November 21 to answer for a photo exhibition at the municipal market building in Nicosia deemed as obscene by two citizens who lodged a complaint with the police. He was charged in writing for publication of lewd content and released to be called at a later date. The pictures featuring the naked men were held as evidence and have not yet been returned.
Accept-LGBT Cyprus sent a letter to the Attorney General last week asking for the case to be dropped, claiming that police overstated their authority in taking down the exhibition since it was licensed by the municipality and was within the scope of the law regarding artistic expression.
Accept-LGBT also demanded an apology from the police.
LGBT's stance on the matter is shared by the office of the ombudsman, who said in her report that "there is no explanation as to why pictures of naked men were deemed obscene and thus taken down."
In her report, issued on Monday following a complaint by Gavrielides, Savvidou defended the right to artistic expression by arguing that it is "in the core of any society that wants to be considered democratic. Protecting the freedom to express oneself is a key element of any democratic society and in accordance with the principles of pluralism and tolerance."
The ombudsperson notes that calling on a non-specific legislation to shut down an art exhibition is "extremely problematic" since it would "inevitably lead to the suppression of artistic expression."
"Tolerance to even the most obnoxious message isn't a matter of good will but a fundamental principle of every liberal democracy," wrote Savvidou.
She pointed out the indecency law is archaic, dating back in 1963, proposing that it is amended to reflect contemporary views on artistic expression.
The exhibition was organised by Accept-LGBT Cyprus in the framework of the Transgender Day of Remembrance to memorialise and honour trans people who have been victims of homicide, and to raise public awareness of hate crimes against them.
The artist, trans activist Paola Revenioti said in a statement that the exhibition was hosted in Athens and London without any incident.
Accept-LGBT will be hosting an exhibition on December 10 featuring photographs from the first gay pride that took place in Nicosia in May.