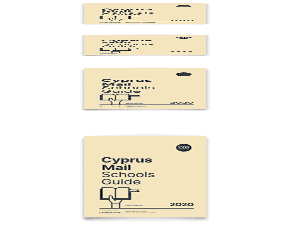 BOOKS and replicas of old maps and engravings, worth more than €108,000 have been donated by the Bank of Cyprus Cultural Foundation to be distributed as gifts during Cyprus' Chairmanship of the Committee of Ministers of the Council of Europe (CoE).
The Cultural Foundation was presented as the major Chairmanship sponsor, during an event on Friday in Nicosia.
Addressing the event, Foreign Minister Ioannis Kasoulides said the sponsorship is "in line with the spirit and the priorities of the Chairmanship and with the principles and values of the Council of Europe."
He added that gifts that will be offered to participants in Chairmanship activities highlight Cyprus' rich cultural, historic and natural wealth in the best possible way.
The minister also referred to Cyprus' diplomatic initiative to promote the protection of cultural heritage.
Cyprus will make every effort to finalise a new convention, in the framework of the CoE, and draw international attention to the work that is being done, Kasoulides concluded.
From his part, the chairman of the BoC Cultural Foundation, Symeon Matsis, noted that the sponsorship aimed to support the ministry of foreign affairs while undertaking the CoE Chairmanship.
For this reason, he said, the foundation donated 1,500 books and maps that will be offered to guests, as well as more books and maps for the ministry and for other activities.
The Republic of Cyprus assumes the Chairmanship of the CoE, in Strasbourg on November 22. During the six-month term, a series of activities will be held in Cyprus, mainly in Nicosia, expected to attract more than 1,500 officials from the 47 CoE member states and the CoE Secretariat.