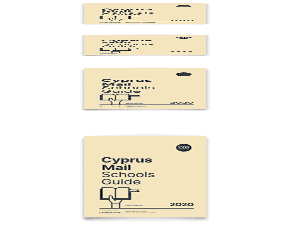 Phaneromeni Square enters a Latin mood as it hosts a fund-raising Salsa dance class and party on Saturday. NGO Birth Forward in collaboration with Chapeando Cuban Club will host a fun Latin dancing afternoon open to everyone. Everyone who loves to dance is encouraged to take part, explain organisers. No previous experience is needed, unlike several of the Latin dance events where if you're not a dancer you sit and watch. At this event, complete beginners, those interested in salsa and dancers are all encouraged to take part: all you have to do is join in.
The goal is to raise funds for Birth Forward, which supports families in making conscious decisions during pregnancy, childbirth and early parenting. Funds will be raised through the participating teams in the form of sponsorship from friends and family. First register your team or individual dancer paying €30 at www.birthforward.com/event/salsa/, then ask your friends and family to sponsor you and your team. All funds raised will go to Birth Forward Cyprus. Alternatively, you can just turn up on the day and participate in any activity you like by purchasing a €3 coupon which is valid for one activity.
The event will take place at Phaneromeni Square in Nicosia and will include a number of activities including Salsa dancing with babies in slings from 5pm to 5.25pm, Salsa dancing for families (parents with children, 5.25pm-6pm, Salsa dancing for parents (adults only, 6pm-6.30pm), and 1.5 hours of Salsa dancing for everyone 6.30pm-8pm.
Salsa your way and sponsor a dancer
Salsa fund-raising event raising money for Birth Forward. May 25. Phaneromenis Square, Nicosia. 5pm-8pm. Register at: www.birthforward.com/event/salsa/