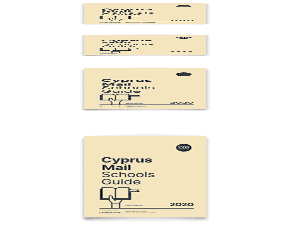 What's happening at the photography club Fotodos on January 31 isn't your typical photography exhibition. There will still be images to explore but they won't be hung up on a wall as per usual, they'll be projected.
It's a form of a digital exhibition Fotodos takes on often in its quest to showcase the work of numerous photographers, whether they've been in the field professionally for decades or they are a passionate amateur.
The presentation of Andria Elia's work is part of the 2020 Thursdays at Fotodos series with a general theme Focusing on Women.
Andria is a self-taught photographer and from 7.30pm until 8.30pm next Friday she will be projecting some of the work. "For the first time," she says, "I present some of my latest trips abroad, as well as Cyprus, which show faces of the world, expressions and the feeling of every culture in the simplest everyday moments. This will be a presentation through my own point of view, a collection of street portraits and more."
Photography exhibition
January 30. 7.30-8.30pm. Fotodos, 37 Xanthis Xanierou street, Nicosia. Tel: 99-610424, [email protected]