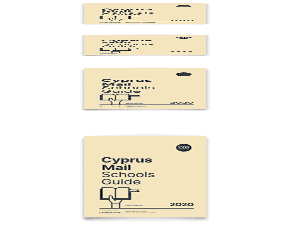 By Angelos Anastasiou
Suitable properties to host foreclosure proceedings have been found and commissioned in two districts, with three more left before foreclosures can be held, while some 30 auctioneers have also been appointed by the Land Registry director to run auctions for foreclosed properties, it emerged on Tuesday.
Unnamed banking sources cited by daily Phileleftheros said that, in the best-case scenario, foreclosure auctions are expected sometime during the second quarter of 2016.
On Monday, the banks' association filed listings in the press, saying that the foreclosure site for Nicosia will be a conference room in the GSP stadium, while foreclosure auctions in Famagusta will be housed in a ground-floor store.
Foreclosure legislation enacted in 2014 stipulates that every district must have a designated location to hold foreclosure auctions in, and an appropriate number of auctioneers appointed before the procedure can go live.
In the districts of Limassol, Larnaca and Paphos, property owners initially interested in renting out their space for auctions have either pulled out or the locations proved inappropriate to host auctions.
The banks' association is in the process of identifying and renting locations in the remaining districts so that foreclosure proceedings can start.
The Bank of Cyprus has said its first auctions will relate to approximately 25 commercial properties and plots of land relating to old cases, and the number will gradually rise to 100, still including no houses.
Hellenic Bank has said it focuses on viable loan restructurings, but noted that measures will also be taken against non-cooperative customers.
Meanwhile, the other prerequisite for auctions to be kick-started is commissioning auctioneers.
Banks' association head Michalis Kammas said that some 30 individuals have been selected by the Land Registry director, notified of their selection, and will be officially appointed later this month.
According to the auction rules, any individual can apply to be appointed auctioneer by the Land Registry boss, provided the interested party can post a bank guarantee of €200,000.
Eligible auctioneers must be over 21 years of age, graduates of an accredited secondary-education facility, and have a clean criminal record.
Auctioneers are compensated for every successful sale of property with 1/1,000th of the first €100,000, 0.25/1,000th for any amount over €100,000 up to €500,000, and 0.20/1,000th on amounts over €500,000.
Minimum auctioneer fees were set at €50 per auctioned property, and capped at €300.
Even if auctioned properties fail to be sold, auctioneers must still paid €50 for one unsold property per borrower, €75 for two unsold properties, and €90 for three. For every unsold property after the first three, auctioneers will receive an additional €10.