As fragile optimism begins to regain ground in the shipping industry Cyprus is well placed to take advantage says George Iacovou
The 15th Maritime Cyprus conference gets underway against the backdrop of another challenging year for the island's shipmanagement community. Despite the global shipping crisis continuing into its eighth year, Cyprus remains an attractive shipmanagement centre, offering an EU approved tonnage tax system, relatively low operating costs and a skilled and reliable workforce.
Cyprus has held its position as the largest third-party management centre in Europe – around one in five vessels under third party management are controlled from the island – and the Cypriot merchant fleet ranks a respectable 11th place worldwide. This translates to a robust seven per cent contribution to Cyprus GDP, a figure that is expected to rise further in coming years.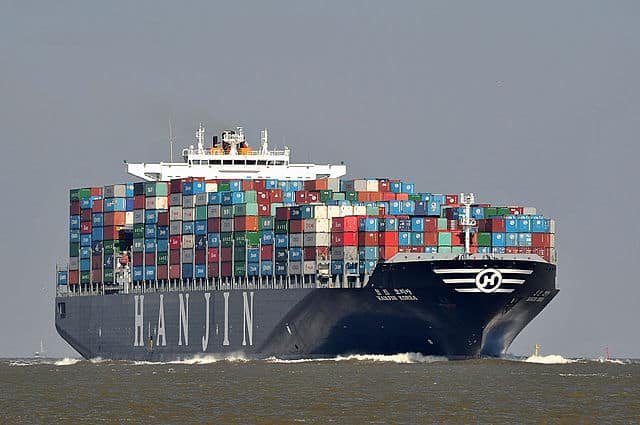 Nonetheless, serious challenges remain. The size of the world fleet has doubled in the last 20 years yet Cyprus tonnage has remained stable. This means that the Cyprus flag as a percentage of the world's fleet has shrunk by around 20 per cent in real terms. Modest growth in the last year gives grounds for optimism, but the Turkish embargo remains the biggest obstacle as Cyprus flagged vessels are not permitted to sail into Turkish ports. This deters many owners from registering as their ships would be denied access to the world's 17th largest economy. The recent collapse of reunification talks at Crans Montana means this critical issue is unlikely to be resolved any time soon.
On the global level, the massive oversupply of vessels persists, especially in the dry cargo sector, and yet shipyards are still building and delivering. With order books showing output dipping only next year, owners have resigned themselves to the fact that this crisis is structural in nature and not cyclical. Moreover, the collapse of Asian giant Hanjin Shipping in early 2016 further rattled an already bruised industry and underpinned sentiment that the massive boom of 2004-08 still has some way to unwind. Banks burdened by bad shipping debts have begun to call in their markers, seizing vessels and parcelling them out to third party managers in the hope they can recoup some of their losses.
See also: Strong maritime cluster helps keep island on the shipping map
These repossessed vessels, freed from loans, have lower operating expenses than those owned by companies struggling to service mortgages on their tonnage. This has added further pressure to the already embattled traditional shipowner. Captain Andrei Hudsazvili, managing director of Cymare Shipmanagement best articulated these concerns during the 2017 Shipmanagement International roundtable debate: "The time has never been so unfavourable – if not hostile – to ship owners and small owners in particular. I think we have now to admit that apart from the low freight markets, shipping is in a serious crisis". Ilias Tsakiris, CEO of American Hellenic Hull Insurance Company, put it even more bluntly: "I don't see any optimism in the markets," he said, echoing the bleak sentiments of other leading industry figures.
Crisis often leads to consolidation, and the recent wave of worldwide mergers between industry giants like Maersk and Hamburg Sud has also reached Cyprus. Columbia and Marlow, two of the island's biggest companies, have received final regulatory approval for their merger and the new entity will be responsible for an estimated 1,500 vessels and around 24,000 crewmembers, making it one of the biggest shipmanagers in the world. Columbia's expertise in the technical and commercial spheres and Marlow's formidable experience in the crew management sector are a natural fit and may create a roadmap for more such mergers as the push towards cost savings intensifies. "The argument behind consolidation and growth of the larger shipmanagement companies is compelling, and we are on that path," says Mark O'Neill, future CEO of Columbia-Marlow. Captain Norbert Aschmann, CEO of Bernard Schulte Shipmanagement, also believes this trend will continue, with bigger companies benefitting the most. "Size does matter. The owners out there managing fleets of five, 10 or 15 vessels represent an opportunity for our industry because that sector is, by definition, quite inefficient."
Another major disadvantage facing smaller shipowners that lack the economies of scale to drive down costs and improve efficiency is that they are still subject to the same complex and expensive regulatory requirements. Many have focused on serving overlooked niche markets and adding value to their clients to survive. The Mastermind Group is typical of the German 'Mittelstand', or traditional family-run shipping company on the island. "With regards to how my company has fared through these dreadful years, I can only say that we are trying to do what everybody else is doing, and that is to offer more for less cost… Smaller owners are heavily penalised by the banks, and have the regulatory workload concerns as well, so it all becomes rather cumbersome for the smaller guys to pull through," says Captain Eugen Adami, Mastermind's managing director and former head of the Cyprus Shipping Chamber.
See also: A history of forward planning
Nevertheless, a rising tide lifts all boats, and the Baltic Dry Index – the global indicator measuring the cost of moving commodities like coal and iron ore by sea – has recently surged to over 1,500 points, giving the industry a much-needed confidence boost. While nowhere near the historic high of 12,000 points seen in 2008, this is the highest level in over three years and a significant improvement on last year's historic low of 290 points that shattered confidence and left the dry cargo markets reeling. The ClarkSea Index, a broader indicator that includes tanker and offshore supply vessels also shows modest growth of two per cent year-on-year, although figures are still 14 per cent below trend since the financial crisis. As the economic recovery in key global markets gathers pace these indexes are expected to post further gains, improving freight rates and giving local shipowners a much-needed cash boost. Shipyard output will also slow considerably from next year and increased scrappage of older tonnage will cut the supply of ships plying for trade, thus consolidating gains in vessel earnings and allowing owners to claw back some liquidity.
Cyprus is well placed to take advantage of this fledgling recovery. The flag is growing again, and the unanimous approval by parliament to create an Under Secretariat for Shipping has been widely celebrated as representing a solid long-term commitment of support from the government. Offshore gas discoveries in Cyprus' EEZ also present an opportunity to diversify away from traditional shipowning and managing firms toward hosting gas and oil exploration companies. A nascent second cluster may be forming, with firms like ENI, Total and Halliburton already establishing forward bases on the island in anticipation of further drilling. Cyprus as the only stable country in the region is also well placed to promote itself as a regional operations hub for firms developing neighbouring fields like Egypt's Zohr and Israel's Leviathan.
As with most industries in the post-crisis world, the emerging recovery in shipping is fragile and can easily be derailed by unexpected shocks. Nevertheless, most would agree that the eye of the hurricane should have passed, and though the turbulence continues, calmer waters are in sight. If this holds true and the storm is indeed beginning to calm, then the next Cyprus Maritime in 2019 will be a much happier occasion for all.
See also: Training offices for onboard and onshore shipping needs