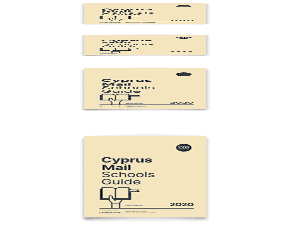 Hundreds of people from more than 50 countries are expected on the island over the next few days to attend the 20th annual European LGBTI conference entitled 'Power to the people' to be held in Nicosia starting Wednesday.
According to a statement issued by Accept – LGBT Cyprus, the conference is organized by the European section of the ILGA, based in Brussels and is the largest of its kind worldwide, outside North America.
Following the agreement of President Nicos Anastasiades, the opening ceremony of the conference will take place on Wednesday, at the presidential palace with the president being represented by Interior minister Socrates Hasikos.
Nicosia Mayor Constantinos Yiorkadjis will also address the gathering, while it is expected that Anastasiades will visit the conference on Saturday, after he returns from overseas.
Around 500 delegates from around the world, among them ministers, members of parliament, government envoys, representatives of multinational companies, as well as members from a large number of organisations are expected to arrive to Cyprus.
The main speakers at the conference this year will be MP Stella Kyriakides, Chairman of the parliamentary committee on human rights, Matthew Beard, director of the organization 'All Out', Broden Giambrone, general director of 'Transgender Equality Network Ireland,'  Dounia Jari co-founder and board member of the 'Maruf' organization, Mamikon Hovsepyan, CEO of the LGBT organization 'PINK Armenia' and the British actor, director and screenwriter Rikki Beadle-Blair.
On Thursday, a discussion will take place between political leaders on policy priorities regarding the LGBT equality in Cyprus.
Disy chief Averof Neophytou, Akel leader Andros Kyprianou and Diko chairman Nicolas Papadopoulos are due to take part, as will Accept LGBT Cyprus president Costas Gavrielides.
The organisers expect to explore subjects including key questions, such as what is their vision of the society they want to live in, what is people power and what does it mean for the LGBTI movement, and how can they make sure that the 'people power' they create is a force for good for all people in the community, not a select few?
The conference is also expected to be a huge boost for tourism as recent research in Spain suggests LGBTI tourists contribute millions to their economy, spending 30 per cent more than mainstream tourists, according to government estimates, making the country the frontrunner European holiday destination for LGBTI people, followed by France and the United Kingdom.
In 2005 civil marriage between same-sex couples in Spain was allowed, making the country the main tourist Mediterranean destination for European LGBTI couples who want to formalise their relationship in this way.