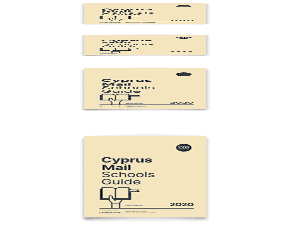 Cyprus has stepped up its search for offshore gas and hopes that drilling by Total in July will confirm that the geology of a huge discovery in Egypt extends into Cypriot waters, the energy minister said on Friday.
Cyprus has one, relatively small natural gas find that was made in 2011 and remains untapped. But the discovery of Egypt's huge Zohr offshore reservoir in 2015 has stoked renewed interest in adjacent Cypriot waters.
It has also drawn criticism from Turkey, which backs the northern Turkish Cypriot breakaway state. Ankara says Nicosia has no right to exploit the gas alone but the internationally-recognised Greek Cypriot government dismisses this.
Cyprus completed its third licensing round for three exploration blocks this year, issuing licences to Italy's ENI , France's Total, U.S. firm ExxonMobil and Qatar Petroleum.
"The Zohr discovery actually triggered Cyprus's third licensing round," Energy Minister Yiorgos Lakkotrypis told Reuters, adding techniques employed in discovering Zohr could help the search in Cyprus.
Total is expected to drill an exploratory well in July in an area close to Zohr and in a block that it won in an earlier licensing round, he said.
"The Total well in July 2017 will be pretty significant for Cyprus not in terms of its size, but proving that the geological model based on Zohr actually extends into Cyprus's exclusive economic zone," the minister said.
ENI, which discovered Zohr, also planned two exploratory wells off Cyprus this year or in early 2018, he said.
Zohr has an estimated 30 trillion cubic feet (tcf) of gas, while the only reservoir found in Cyprus has about 4.5 tcf.
The Zohr find was made in layers of carbonated reefs, the minister said, adding that data suggested this geological structure extended into Cypriot waters.
"We have identified a lot of such reefs, so the question now is whether they contain hydrocarbons similar to Zohr," Lakkotrypis said.
Cyprus has earmarked areas for exploration along the island's southern rim. Turkey says some of the area lies west and southwest of Cyprus that encroaches on its continental shelf. Ankara says Nicosia has no jurisdiction to act alone.
"The Republic of Cyprus will continue with its oil and gas strategy, of exploration and exploitation," Lakkotrypis said. "It is our sovereign right and we will continue to exercise it."