The market for wearable smart devices is a sector that is seeing unprecedented growth; by 2020 it is estimated that 26 billion such devices will be linked via the internet, with nearly US$6 trillion being spent.
Of this total, the smart footwear market alone will account for approximately US$87 billion.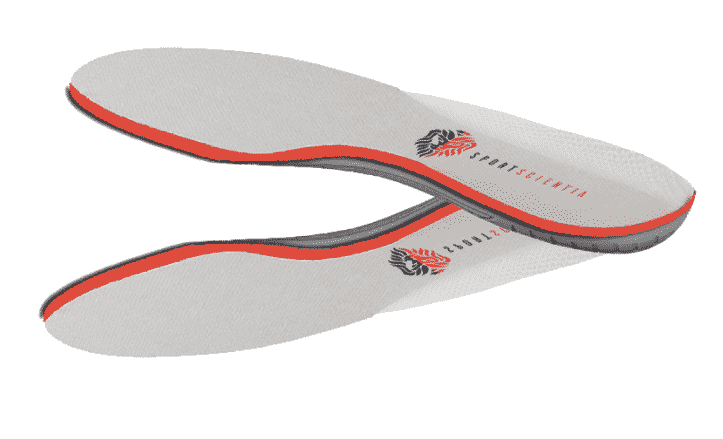 However, despite the best efforts of major global brands who continue to invest millions of dollars in research and development, no company has been able to develop a product that can predict, prevent and manage injuries. That is, until now. And what's more, the company that say they have cracked the injury prevention code is based here in Cyprus.
SportScientia has developed a revolutionary, patented, smart insole, which uses sensors and motion arrays to measure and monitor weight distribution, movement and gait analysis.
The insole ­- which includes specialised pressure sensors and an electronic control module, incorporating communications, battery and wireless charging coil – is linked to an App that allows the generated data to be viewed in real time. Once the insole is activated following a short series of exercises, a player's 'constant baseline level' is recorded. The subsequent data generated during training and matchplay can then be visualised, and if the individual's constant baseline alters, then potential injury scenarios can be predicted and therefore prevented.
"Because our data is generated in real time, an analyst at a professional football club can advise the coach to pull a player out of a training session if they can see that a muscle injury may well be about to occur, because of what his insole generated data is saying. That player can then receive treatment, and his injury can be managed from that point on," says Peter Lazou, who co-founded SportScientia with Singapore-based friend Daniel Vale in 2015.
"Think about how many millions of pounds could be saved by Premier League clubs if their £100,000 a week striker is fit and available instead of being out injured for a couple of months with a ruptured calf muscle that our technology could have detected.
"But it's not all about the top end of the game for us, far from it. We are creating a global community for player data on our blockchain. This data is transparent and cannot be tampered with, and is the ideal source of information when looking at the qualities of an individual player. If a young player in a remote part of the world is finding it difficult to get scouted, then, once again, this is the ideal tool," Lazou added.
"Our technology can give grassroots players the chance to fulfill their potential, because their progress can be constantly monitored from a young age, their stats and performances can be logged, and career threatening muscular injuries can be avoided by using all their collated information.
"I also can't help but think about former professionals whose careers were cut short. How many more goals would Michael Owen have scored, and how many more caps would Owen Hargreaves have won, had their progress been carefully and scientifically monitored in real time?"
It is a very valid point. For all their successes in the game, Owen and Hargreaves may well be sat in their respective rocking chairs in half a century's time contemplating those very thoughts.
But it is to the future that Peter, Dan and the team are looking towards.
After lengthy trials at the University of Nicosia, the company's bold injury prevention claims have been officially validated by prominent scientists. The company is now preparing for a full-scale worldwide launch, beginning right here in Cyprus.
Technical advisor Andreas Vou, who had been working for FC Barcelona until being lured by the ambitious start-up, has no doubts about the smart insole's potential.
"Some people can't understand why I would give up working for Barcelona to get involved with a start-up technology company, but I immediately recognised SportScientia's enormous potential," says Andreas, a British-born Cypriot who also writes articles for the Cyprus Mail.
"In the wearable technology business, this is the holy grail. Mentioning no names, but there are examples of wearable technologies that are completely generic rather than specific to the individual like ours.
"With our product, there's no confusion, no ambiguity – the person wearing that insole is you and you alone, and the data generated cannot be anyone's but yours.
"Our technology won't just be restricted to football – we see this being used across the sporting world, especially running, golf and cycling, as well as in the medical profession.
"We want to revolutionise smart wearable technology using intuitive AI – inclusive of eSports and gamification which is showing enormous growth – while also introducing artificial intelligence and mixed reality in how we deliver and present our data.
"We believe that we've developed a real game-changer."
If their bold claims ring true, then SportScientia will indeed change the face of football and the sporting world.
SportScientia's smart insole and accompanying App will be on general sale in the first quarter of 2018. For more information visit ‪sportscientia.com‬