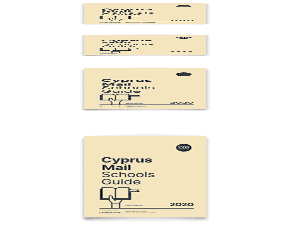 By Bejay Browne
A stunning, unique project nestled in the Limassol countryside is offering guests the opportunity to experience the tranquillity of nature whilst immersed in a melting pot of cultures, which have been expertly melded to create three vibrant houses and magnificent landscapes.
The Euphoria Art Land project is an explosion of colours and influences which work together surprisingly well, and have been created by well-travelled interior designer, Anthos Myrianthous, who started the project six years ago.
Myrianthous, 52, told the Sunday Mail that he was moved to create something inspiring and that the project highlights the power of human self-belief.
"It is a miracle that the project took off at all, as my budget was less than zero. I want children to understand that if you believe in yourself anything is possible," he said.
The project, (although referring to it as a dreamscape might be more accurate), consists of three very individual autonomous houses which all have their own ethos, style and story and entering the space is like being immersed in a world of folklore and fantasy.
The project is found close to a rocky hillside, stream and beach in Pyrgos, Limassol. The grounds are beautiful, encompassing nature, all sorts of Mediterranean and tropical trees, including eucalyptus, many herbs and a multitude of other plants.
Man-made lakes with water lilies and lotus plants and cactus gardens inspired by Mexico are designed to stir feelings of 'euphoria' in visitors, hence the name.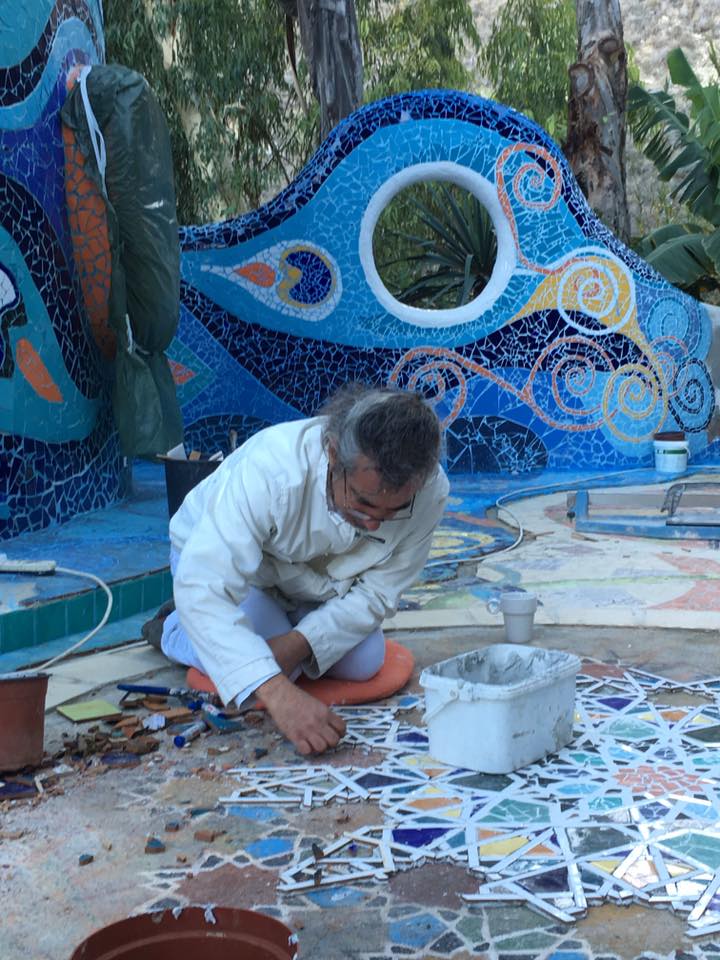 Myrianthous was born in Limassol and was always interested in painting, sculpture, dance, theatre, gardening and creating art objects, mainly from recyclable materials that he would find in the countryside.
He studied fine arts in interior architecture at the Academy of Fine Arts in Warsaw and currently teaches interior design in Cyprus. He is also a published author and his photographs have featured in both solo and group exhibitions.
Myrianthous gleaned inspiration for his magical creation from nature and his extensive travels to: Asia, Latin America, Africa and Europe. Here he photographed different tribes, their culture and lifestyle and he has drawn on these experiences to create Euphoria Art Land.
The beautiful structures are intricately handmade. Attention to the smallest detail has created something magnificent, organic and earthy, using many recycled materials and utilising some traditional building methods.
"I have used colours from all over my travels including Africa, especially Ethiopia and India. Leaves, flowers and shapes in nature are there for us all to see, but perhaps many don't because they are too stressed to see the details," he said.
He said he wants people to 'really feel' all of the influences and that while some of the building methods were traditional, modern materials were also used.
"The buildings do what they are supposed to and we forgot this way of building. They work perfectly and they are cool in the summer and warm in the winter."
He said that he had clear ideas for the three homes, and the surrounding park in his mind.
"I wanted to create something that wasn't just buildings and sculptures, I wanted to bring life to it and to inspire. I feel close to organic forms and I am a work alcoholic, when I start I can't stop," he said.
The Blue House has a strong Indian and Moroccan influence and is suitable for a couple to stay in. A double bedroom, kitchen, bathroom, living area and balcony provide ample accommodation and it is covered in colourful mosaics. The house is also decorated with many handmade items and artworks.
The Colour House is a larger space which can fit four guests and has a roof garden and loft. One side of the structure is made of pieces of glass. Mexico and Columbia are the influences here which has led to a vibrant and bright environment. Colourful root like forms embrace the entire house.
The third structure, The Earth House, is the smallest and is suitable for one guest. Inspired by Africa, mainly Ethiopia, natural, organic materials and ceramics help to create a connection with culture.
Myrianthous said that he hopes that visitors, both adults and children will see, learn and be influenced by their surroundings and think in a more ecological way that brings them closer to nature.
"I wanted to create something new and not the 'copy paste' of drawings and buildings."
The current project is only a small part of a larger idea he has for the space which he hopes will see the creation of further buildings and expansion of the gardens, when finances permit.
He said that the area was made possible with 'never-ending love, tons of positive energy and an endless passion for art'.
"I asked for volunteers to come and help with the mosaics and they did. I showed them my ideas and how to do it and we have a group of around 400 or so of all nationalities that took part in groups of 30 or 40 at a time."
In June, Myrianthous will also open a café at the project which will offer salads and sandwiches but with an ethnic and cosmopolitan twist inspired by his travels. Guests will also be able to enjoy relaxing and healing massages, he said.
The houses are for adults only to stay in, but children are able to use the café and there will also be workshops, including mosaics and painting.
"People staying here can escape from the daily stress of life and re-energise mind, body and soul. They can sit in the garden and read a book, listen to the birds and nature without being disturbed."
The website www.euphoriartland.com will be live from next week and bookings will be taken.
[smart-photo]
[/smart-photo]