With banners saying 'No to church despotism' and 'A secular state – a clean state', around 200 people protested outside the archbishopric on Wednesday morning against the church's influence in education and the archbishop's involvement in granting Cypriot citizenship to a Malaysian businessman now wanted by his country for financial crimes.
The demonstration was planned to coincide with Archbishop Chrysostomos' name day on November 13, traditionally a school holiday.
The protestors included teachers and general members of the public.
Holding sticks and copies of passport covers, the protesters highlighted the two main reasons for the demonstration, the issue of the citizenship and the archbishop's previous comments that teachers "need a good spanking" when they announced a strike.
One of the organisers, Marina Armefti, said the aim of the demo was to show Cyprus should have a secular, European education system fit.
"We are in 2019, we are members of the European family, and we refuse to celebrate the archbishop's name day, an institution that belongs to other times, not to, say, the Middle Ages," she said.
Asked to comment on the lack of participation by organised educational associations, she said that if the unions wanted to act, they would have done so before. However, she added, this did not prevent teachers and ordinary people from staging a protest.
"We are here because we understand the crisis in moral values that our country is going through today, and we finally want to start to raise issues that are important, that is, what is the role of the church today in relation to schools, to the economy and to society?"
She said she also supported abolishing all the five minor religious holidays, which are marked in schools. This is one position which the archbishop also supports.
"In which European country are there celebrations for saints?" she asked.
We must finally take these issues seriously, discuss them in the House and put an end to these practices, she added.
Armefti described the archbishop's involvement with the citizenship-for-investment scheme as the last straw and questioned what principles the religious leader represents.
The protest drew a scathing attack form the archbishop.
He called the protesters a small group – "5, 50, or 100" – of atheist leftists, who do not represent the majority of the left which does support the church. He repeated that the teachers need "the stick" as they don't want to work, something that would not be the case if they respected the church.
The protests follow the revelation that Chrysostomos had received €310,000 from Malaysian businessman Jho Take Low apparently to help him secure the Cypriot citizenship through the island's investment programme.
On Tuesday, Chrysostomos said he was prepared to return the "donations" if it was proven it was dirty money. He claimed the money represented donations to the church and that everything was above board.
The archbishop was scheduled to host a lunch to mark his name day attended by President Nicos Anastasiades.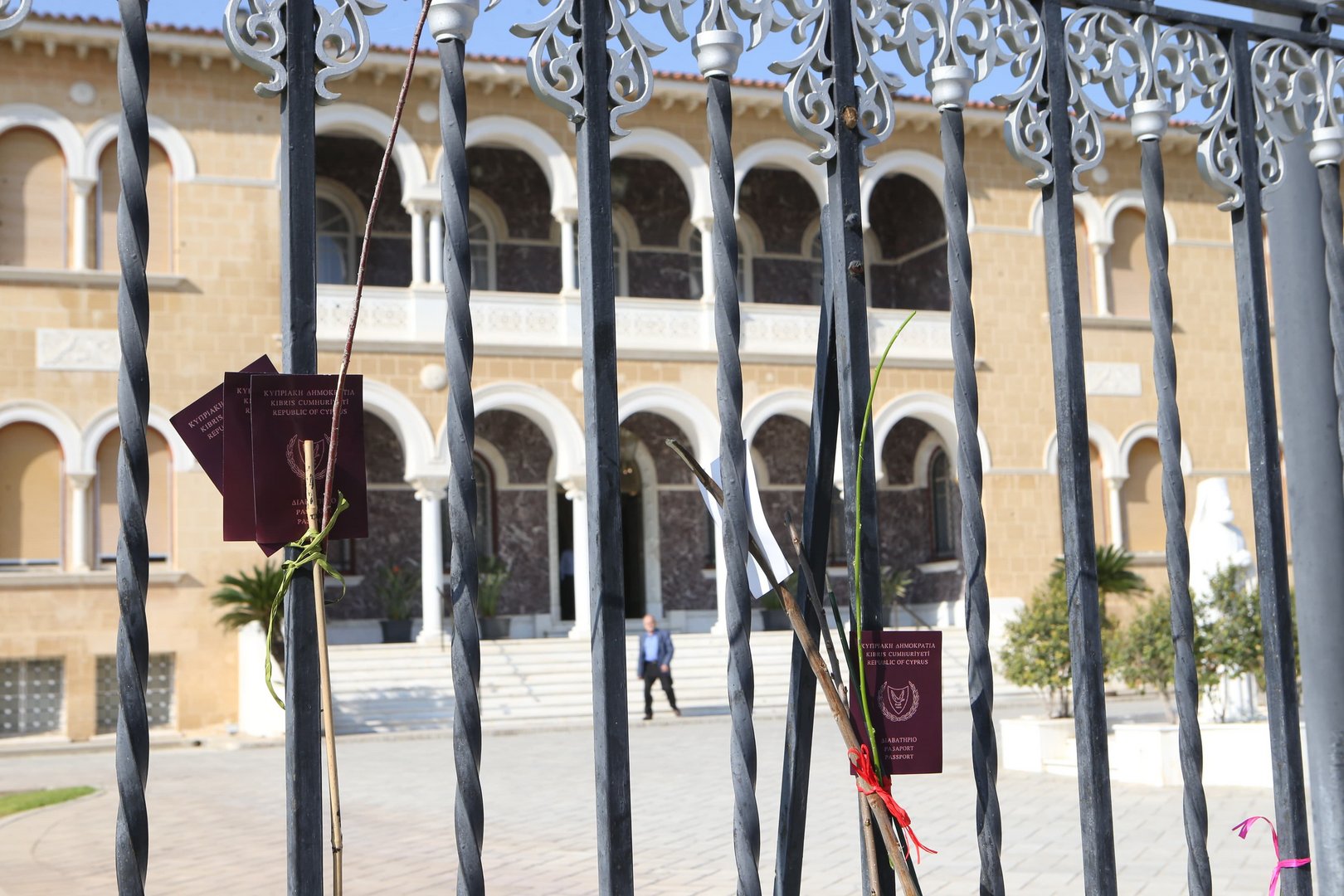 Photo: Christos Theodorides