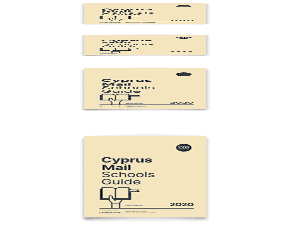 THE CYPRUS problem was at the centre of the presidential election campaign again last week exposing our barren political landscape and the intellectual limitations of the candidates who feel comfortable only when talking about how they would end the Turkish occupation. It is an indication of the absurdity of Cyprus politics, that candidates are most at ease uttering big words about an issue on which, collectively and individually, they achieved absolutely nothing other than to maintain the situation created by the Turkish invasion 43 years go. Their failure is there for all to see.
Apart from the fact that most people take the patriotic defiance with a big pinch of salt, the candidates are also having great difficulty differentiating their respective positions on the national issue now that President Anastasiades has also joined the rejectionist camp, in the vain hope he will attract hard-line votes in the second round of the election. How could Nicolas Papadopoulos and Giorgos Lillikas, accuse Anastasiades of being prepared to "give everything", with any credibility after the president showed in practice that he was as committed a rejectionist as they were. He proved this with action, not with hollow words, at Crans-Montana.
Papadopoulos was at pains all week to persuade people that Anastasiades' patriotic resistance was dangerously low, claiming he agreed to Mustafa Akinci appointing Greek Cypriot deputies in a settlement. He leaked documents from the talks, issued announcements and made a TV presenter read the relevant part from the document, which did not exactly back what he was saying. Nobody dared ask Papadopoulos why he was making such a big fuss over a non-issue. Not only are we not on the verge of an agreement, but the prospects of a settlement were extinguished in Switzerland thanks to Anastasiades, who showed there he was as committed to reunification as Papadopoulos and Lillikas were.
Anastasiades also tried to revive the Cyprus problem during his official visit to Russia. After meeting President Vladimir Putin, one of his associates informed Cyprus News Agency that Putin wanted all five permanent members of the UN Security Council to participate in an international conference on Cyprus. Is there a Cyprus conference on the cards? No, but the disingenuous Anastasiades thought it would help his campaign to bring it up, and pretend he was still committed to a solution. The president, on the one hand, wants to fool pro-settlement voters into thinking there will be another conference on Cyprus and, on the other, to reassure anti-settlement voters that nothing will come of it because Russia would participate and ensure against a deal being agreed.
The irony is that the candidates are struggling to present different positions on the Cyprus problem, being aware that no difference exists – Akel candidate Stavros Malas is the only one talking about a settlement, but cautiously so that his hard-line rivals do not accuses him of excessive submissiveness – because they have no differences on any other issues. When it comes to economic, health, education, social and foreign policies they all subscribe to the Akel ideology of government. They all support a big interventionist and inefficient state employing twice as many people as it needs on princely wages, mindlessly waste the taxpayer's money on building roads, allow unions to dictate policy, pander to interest groups in the name of consensus and criticise the West and the EU while complying with Moscow's wishes.
Anastasiades had deviated from the Akel ideology while the country was in an assistance programme and had to follow orders from the Troika, but as soon as we exited the programme he reverted to traditional practices of government. The state started hiring more and more people, reckless government spending resumed – pay rises in the public sector, plans for new, unnecessary roads, increases in welfare payments, compensations of pension funds, paying off municipal loans – and every interest group with a demand, from shopkeepers to hunters, was invited to the presidential palace so that Anastasiades can satisfy them. The other candidates, to counter the fact that the president can sanction state spending, to win votes, make ludicrously outrageous spending pledges, like promising compensating haircut victims. The Akel philosophy of spend, spend, spend is embraced by all.
Not one candidate has proposed to cut down the size of the state, reduce red tape that prevents investment and growth, outsource government services to save money, limit the powers of militant unions, radically reform the failing state education system and build an efficient, competitive and dynamic economy. No matter how hard each one tries to persuade he has different proposals there is nothing of substance to distinguish the four main presidential candidates.