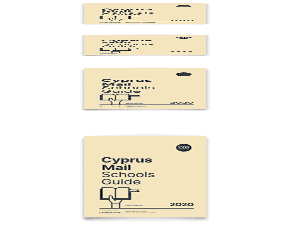 THE WAY THINGS ARE
By Colette NiReamonn Ioannidou
The dictionary describes the word femininity as 'having the quality of being feminine'. Feminism it says is 'the principle that women should have the same rights and chances as men'. Buffoon, it tells me is a 'rough and noisy fool.' I was searching through old photograph albums for my favourite photo of my father when I found snaps of my childhood friends, Mary and Joan. I also found a couple of pictures of the younger moi that brought back some vivid memories. Attached to those photos were remarks by a neighbour who usually confused words. The three of us eventually headed off to the den of decadence that was London in the Sixties. Before that we were early-teen rock 'n' roll rebels wearing tight jeans and shocking pink or bile green socks. As we grew a little older and boys became more than creatures of pimply irritation, the jeans were replaced by more feminine clothes, pretty dresses or smart suits and high heels.
Make up was a thrilling experiment even though Irish rain often sent us home from a teen dance with mascara running down our cheeks. Hair styles also changed with the advent of Brigitte Bardot. A friend who had done rudimentary French at a convent school informed us with an accent as thick as a hippo's bum, that Miss BB's style was called bouffant. I have photos of me with hair backcombed into a froth resembling fairground angel hair; the higher the better. A group of us were waiting at the bus stop one evening heading towards the bright lights of Dublin wherein to dance the night away then run as was our wont, Louis heels clacking, for the last train clutching greasy paper bags of fish and chips to eat on the journey, when the neighbour passed by stopped, surveyed our lacquered sky scrapers and said,
'What in God's name have you lot done to your hair?'
Our French speaker, who never lost a chance to show off her paid-for education said, 'It's a French style, a bouffant.'
The neighbour walked on shaking her permed head. I ran into her the next morning, she glared at me and snapped, 'I don't like your buffoon, how does your mother allow you out with that thing? If you were my child, I'd be ashamed to let you out.' She didn't have a daughter; she had a son who was far closer to the buffoon description than my hair was.
London in the Swinging Sixties was a revelation to three naïve small-towners let loose in it. I loved it, the shops, the art galleries, the whole atmosphere of difference. Our sheltered young lives were heaved into awareness of so many things our Roman Catholic upbringing would never have given us access to. I discovered the novels of Edna O'Brian and was amazed at her courageous and honest writing that people at home would not be allowed to read because her books were banned. We also discovered feminism.
At home the family set up was traditional. My father died young but there was such a clan of us I had experience of the fathers of other relations since we spent so much time in each others' homes. Contented children, we didn't question the way things were, women stayed at home, men went out to work. Fathers were protectors, providers, mothers were nurturers. We learned in London that we had equal rights with men, and to prove it we could burn our bras. I never saw the point of that, really, I was as flat chested as two fried eggs so mine would have made a rather insignificant puff. I learned strength, not from the lifestyle gurus that were plentiful in London but from an Irish mother whose life had been difficult and got no easier as she aged. While she was heavily pregnant with me her seventh (two elder sisters survived, four previous to me were stillborn) my handsome father had had an affair with a younger woman she knew well. It must have been a terrifying decision for a proud woman to throw him out, yet when he came home from a liaison with his extra marital; she threw a bucket of water over him and showed him the door. He did come back after my birth contrite and asking forgiveness.
She was a strong but very feminine woman. She was an apron wearing Ma, but when she did dress up she was in a class all her own with legs and ankles a movie star would envy. My friends Mary and Joan, now gone, were also strong, feminine women. Mary married a great Londoner and stayed put. They were huge support to me years later when Andreas was gravely ill in a clinic in Russell Square. Joan went west, to New York, she always kept in touch. She never found her longed-for soul mate and lived alone in the Big Apple, except for the time span of her darling dog Toby, for the remainder of her independent life. I went east to Cyprus with Andreas, my lovely man. Funny, the things photographs bring back.