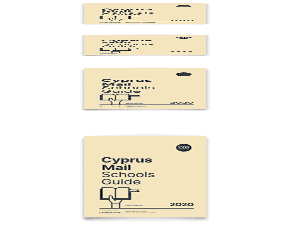 By Elias Hazou
Cypriot cities were among the European cities with the highest levels of methamphetamine detected in wastewater but levels for amphetamine and MDMA remain below those reported by most other cities participating in a study, it emerged on Thursday.
In Limassol in particular, "higher levels of drug residues for all stimulants were detected during the weekend than on weekdays, but this pattern could not be observed in Nicosia," according to the latest report by the European Monitoring Centre for Drugs and Drug Addiction (Emcdda).
Nicosia and Limassol participate in the Europe-wide annual wastewater campaigns undertaken by the Sewage Analysis Core Group Europe (SCORE). This study provides data on drug use at a municipal level, based on the levels of illicit drugs and their metabolites found in wastewater.
According to the Emcdda report, aix people died from drug overdose in Cyprus in 2016, while cannabis remains the most commonly used illicit drug among the general population.
However, the total number of deaths associated with narcotics use is high as 15, said the Cyprus National Addictions Authority (Cnaa), commenting on the report released Thursday.
At a press conference, Ioanna Yiasemi of the Cnaa said that each year, eight to 10 people in Cyprus die from overdose –mostly due to opioids.
But rarely does abuse of a single substance lead to death, Yiasemi stressed.
Deaths among younger ages are far higher in Cyprus compared to the rest of Europe, although in absolute numbers incidents on the island are quite low.
The Emcdda report said that approximately one in 10 adults aged 15-64 reporting cannabis use at least once during their lifetime.
"Use of other illicit substances is less common. A strong link between gender and illicit drug use is reported, with males having higher prevalence rates for all drugs."
The mean age at cannabis experimentation is 18-20 years, the report noted, "which coincides with an obligatory enrolment to and release from the National Guard service for males. Use of new psychoactive substances is also concentrated among 15- to 34-year-olds, with synthetic cannabinoids being the most popular substances reported."
Regarding drug use in adults (15-34 years) in the last year, 4.3 per cent used cannabis, 0.3 per cent MDMA, 0.1 per cent amphetamines, and 0.4 per cent cocaine.
The number of high-risk opioid users stood at 838, and opioid substitution treatment clients numbered 229.
As far as the wastewater tests were concerned, Yiasemi said that, as of this year, analysis would be expanded to all districts.  "We are concerned, as there are indications of growing use of methamphetamine," said Stelios Sergides, member of the Emcdda board.
He qualified, however, that increasing use of methamphetamine was not being corroborated by other indicators.
A breakdown of people seeking treatment for drug use showed that 58 per cent of them used cannabis, 5 per cent amphetamines, 13 per cent cocaine, 16 per cent cocaine, and 8 per cent other narcotics substances.
On substitution treatments used in Cyprus, both Yiasemi and Sergides said there is no structured programme for methadone, although it is available.
Methadone is an option, Sergides said, but added that problems had been detected in its use.
Asked why oxycodone is no longer administered for substitution treatment, he cited the diverting of quantities of oxycodone to the black market – a phenomenon also observed throughout the EU and in the United States.
Sergides said that a meeting to discuss oxycodone was held with senior health ministry in 2017. Certain measures were decided at the meeting, he said, but did not elaborate.
Persons on oxycodone are now being administered with another drug,
In 2016, the total number of drug law offences came to 895. The top five drugs seized (by quantities measured in kilograms) were cocaine, herbal cannabis, heroin, cannabis resin, and MDMA.
The European report said Cyprus is the final destination of drugs seized in the country.
"Most drugs enter the government-controlled areas from other European Union countries, while heroin arrives through the areas that are not controlled by the Cypriot authorities. Air transport remains the most common route for smuggling drugs into Cyprus, although maritime routes are also used. New psychoactive substances mainly enter the country via the postal services."
Most of the herbal cannabis and MDMA/ecstasy seized in Cyprus in 2016 originated from the Netherlands, while cannabis resin came from Lebanon, heroin from Afghanistan and cocaine from South America. Domestic cultivation of cannabis remains rare.
On drug-related infectious diseases, in 2016 the prevalence of HIV antibodies among people who injected drugs was 1.5 to 3.9 per cent, and 43.3 per cent for hepatitis C virus.
"The rate of new human immunodeficiency virus (HIV) infections related to drug injecting is estimated to be low compared with other European countries. One HIV-positive individual was identified in 2016 among the people who inject drugs who were tested, while eight treatment clients self-reported HIV-positive status."