The development of various technologies in recent decades has raised a lot of discussions among the scientific community as well as among the wider public. The question of the beneficial side of this technological revolution gets slightly overshadowed by the complex problems that come along with this process. People are debating whether newly-introduced technologies increase our ability to learn or decrease the merit of education as we all have super powerful all-knowing computers in our pockets. This dialectic gets pretty intense, but in the following article, we are going to present a solely advantageous side of the issue in question. So here are the five ways technological advances actually brings a beneficial influence on the system of higher education.
Online Learning Opportunities
Internet and computers have redesigned the whole idea of learning. This is the perfect example of technology improving education, as now we can learn anywhere and anytime. The arrival of the various learning platforms like Skillshare and Coursera, essay writing service, Internet courses and university programs that can be studied virtually. All of these changes are possible due to technological advancement. We are much more independent in our educational process, have a variety of choices and an unrestricted full-time access to information.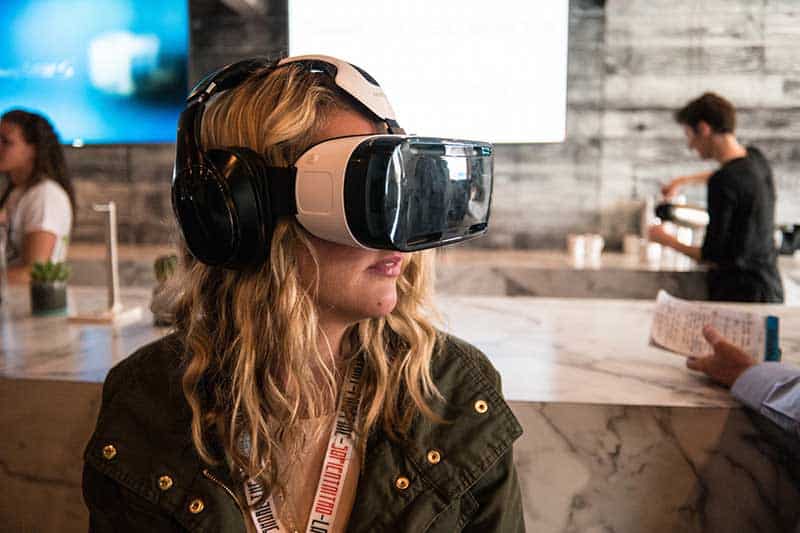 Reinventing Educational Experience
Technologies have updated our perception of the learning process; it gradually becomes much more interactive and multidimensional. Fancy digital gadgets are a good thing to implement in classes, but actually, you also need a new teaching strategy that goes along with it. Online learning is not enough within itself; the next step is to create virtual studying room that can provide space for meetings with professionals in related fields of studies and for sharing practical aspects of the job with students. Some universities have already put this idea into practice and widened the use of technology in education, for instance, Duke University. It shows a much greater level of interest in the process of learning and brings new opportunities that seem to be impossible just 10-15 years earlier.
AI Technologies
AI is not only about robotic androids and futuristic sci-fi scenarios. It is also about the unique learning opportunities and numerous benefits of technology in education. AI is already used to customize studying program adapting materials to the needs of the specific group or even a person. Impact of technology on learning does not stop there; think about virtual assistants to the human professors, smart educational apps of the next generation and, of course, a huge amount of multimedia content.
Interactive Interfaces Based on Physical Gestures
Move, touch, facial expression, and many other actions are implemented into the virtual studying programs and continue the impact of technology on education in different spheres. It will widely increase the rate of inclusion of people with various disabilities as well as the general possibilities of the traditional lesson structures. The reimagining of the move technologies that could teach people numerous practical skills, as well as make learning, in general, a much more concrete and tangible.
Computer Games as Teaching Tools
While the gaming industry is perceived to serve a solely entertaining purpose, its possibilities in the learning are almost infinite. First steps have been already taken, with such products as Assassin's Creed Origins releasing discovery mode which is dedicated to the exploration of the game's Ancient Egypt setting. Games can create numerous possibilities of exploring, history, nature, the universe, our own bodies in a most engaging first-person experience. It can make a process of learning much more vivid and exciting, as well as much more knowledgeable. It does it already! Architects, doctors, historians and many other specialists soon will be advised to play a game for their home assignment.