Cyprus is one of three places used for the project 'Portraits of No Man's Land', launched on Google Arts and Culture this week and prepared by Google together with Durham University.
Virtual Reality and 3D modelling were used to bring the areas to life, the UN Buffer Zone in Cyprus, guerilla held areas of the Colombian jungle and French villages abandoned during World War One.
Researchers visited the buffer zone, and the result is the first ever 3D picture of an aeroplane abandoned on the tarmac at Nicosia International Airport in Cyprus in 1974, just six years after the opening of the then modern airport, which is now an empty shell of a building.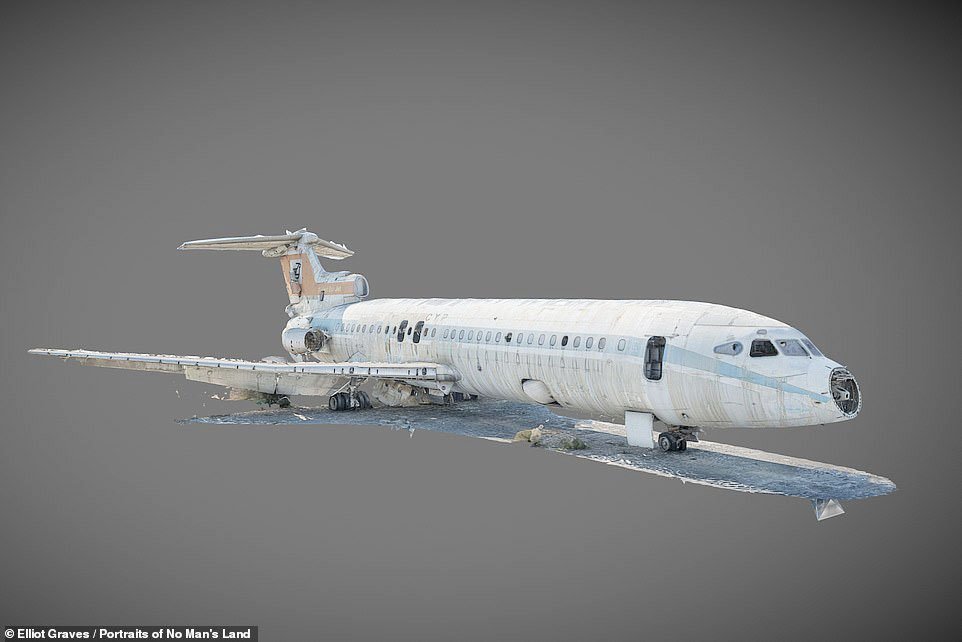 The Trident Sun Jet belonged to Cyprus Airways. All that is left is the shell as the rest was gutted years ago.
A short film shows a Turkish and a Greek Cypriot teenager visiting the man's land, the buffer zone, an area which is normally off limits to visitors. The teenagers had a chance to look at the airport building and during the film comment on how things might be different if it was not for the events of 1974 which divided the island.
Another way of exploring no man's land is by looking at maps, the researchers reported, depicting a picture of the original 'Green Line', a line which was drawn through a map of Nicosia with a green pencil in a late night meeting in 1963, which had a lasting legacy – divided houses, empty shops and inaccessible shops and streets.
The project also 'walks' the viewer through the capital, showing a series of photos accompanied by a little map to show people where they are 'walking'.
According to the university's website, the project was inspired by a 6,000-mile expedition in 2015 exploring areas of no man's land in Europe and Africa.
The research was co-led by Dr Noam Leshem from Durham University's department of geography.
"Our researchers hope that bringing these stories to the world will encourage people to think about challenges we face today like climate change and violent conflict," the university commented.
https://artsandculture.google.com/project/portraits-of-no-man-s-land