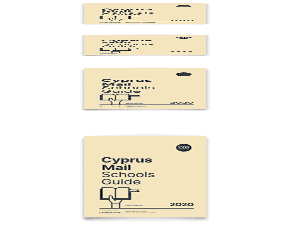 By Stefanos Evripidou
PARENTS OF pupils at the primary school in the remote area of Kato Pyrgos Tylliria once again instructed their children not to attend classes yesterday.
The children had first boycotted classes at the start of the new school year last month on instructions from their parents but were encouraged to go back so that a solution could be found to the problems listed by the school's parents association.
Three weeks later, and the problems of staff shortages have still not been resolved, said parents association head Nicos Cleanthous, who defended the decision to keep the children away from classes.
Speaking to state broadcaster CyBC, Cleanthous accused the education ministry of going back on an agreement made in 2011 to ensure adequate staffing at the remote school regardless of pupil numbers.
"We have no other option than to take dynamic action," he said.
Three weeks after being persuaded by the education ministry to let the children return to school until a problem could be found, Cleanthous said not only had the ministry not contacted the parents but the problem at the school was getting worse.
"Apart from lack of teachers, (on Monday) the first class saw a change of teacher for the third time in 20 days. We've become the guinea pigs of the education ministry. We have teachers who come and don't come, what are we meant to do, close the school?
"There are days when we have four classes in one because we only two teachers showed up. What is meant to happen? If they don't want us here they should tell us go away from Pyrgos," he added.
Head of primary education at the ministry, Elpidoforos Neocleous, was adamant that the school had more than enough teachers.
"You cannot rouse an entire community for which we have allocated 1.5 teachers more than they are entitled to and use blackmail in this way to bring more teachers. Staffing is done in a specific way and with very strict criteria.
"Those living on the periphery, and I'm sorry to say this, cannot expect to get, not just a little extra but, two and three times what they're entitled to," said Neoclous.
The primary education head said the ministry agreed to give the school 35 teaching periods instead of 20. "We have considered this issue closed for some time now. We gave them 35 periods, which is unheard of in Cyprus, especially during an economic crisis, and they don't appreciate it."
Neocleous said he has contacted the school and was informed that it has no problems carrying out its duties. He called on the parents to let the children return to their classes.
"Simply put, they don't need more teachers there. I cannot have one teacher for every two pupils. If they love their children as they say, they should leave the children to go to class," he said.