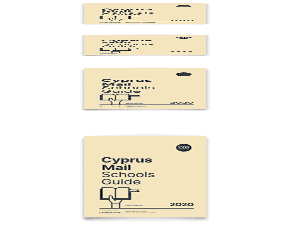 The owner of the Orphanides supermarket chain, Christos Orphanides, was jailed for 14 months on Tuesday for issuing dud cheques worth €400,000 to an advertising company.
The Larnaca court rejected the request of his defence to suspend the sentence.
His company was also fined €16,000.
Orphanides was found guilty of issuing four dud cheques to the company in question, undermining commercial activity and causing a domino effect on cashflows, the court said.
The offences took place between September 2012 and January 2013. The case was filed by the company in March 2013 and the trial started in September 2016.
As mitigating factors, the court said it took into account the defendant's age, clean record and health problems, which necessitate frequent tests and at some stage in the future may need to be tackled surgically.
Orphanides had also paid the advertising company after he was found guilty earlier this month. The company no longer has any complaint, the court said.
However, the court added, the gravity assigned to the deed depended on the time of the payment and whether it came after a conviction by a court.
Weighing all the facts of the case, the judge concluded the "jail sentence was the only appropriate penalty and any other sentence would not only degrade the seriousness of the offence but also violate the objectives of the lawmaker."
The judge also rejected a defence request to suspend the sentence.
"In the present case, the offences the defendant committed are very serious… the court must not convey the wrong messages as regards the treatment of would-be offenders, and by imposing deterrent sentences. It must send a clear message of the need to enforce the law effectively."
The court said weighing the circumstances of the case there was nothing to justify suspending the sentences.
The director of the now-defunct Orphanides Supermarkets chain is being hounded by several creditors.
In October 2015 Orphanides and his wife were found guilty of bouncing cheques worth some €20,000 to one of their supermarket suppliers – the first time the businessman had been held accountable for his company's bad debts.