WITH the Cyprus talks now in suspension for a potentially long period, Turkish Cypriot main opposition parties will focus their campaigns in the early parliamentary election on domestic issues, according to experts.
Their primary focus will be to target the ruling UBP-DP coalition for what they claim has been 18 months of pandering to its supporters through the calculated distribution of privileges aimed specifically to build up their potential vote.
Recent polls show the conservative UBP still in the lead but it is hotly pursued by its old rival, the left-wing CTP, with newcomer HP, the social democratic party established by former Cyprus Problem negotiator and law professor Kudret Ozersay, in close pursuit.
Both CTP and HP recite a litany of grievances against the UBP-DP coalition's abuse of power. They argue that the minority ruling arrangement has been unsatisfactory and that the coalition should be called to task and for the good of the people held accountable sooner rather than later, hence the opposition demand for a new election date of January 7 rather than the original "early" election date of April 2018 that was agreed by the Turkish Cypriot "parliament" last year.
"This is a minority government that has never been properly elected and continues to function with the support of the independent MPs who have declared that in the next elections they will join the UBP," says CTP MP Fazilet Ozdenefe.
Her party won the 2013 election with a highest number of votes but ended up removed from power after its coalition partner UBP decided to leave the alliance and entered in a new coalition with DP at the beginning of 2016.
"Since then, they have been distributing various privileges that benefit themselves and people from their inner circle. They give away land, citizenships, university licences. They have tried to change the planning permission criteria in order to build more high-rise buildings, hotels and casinos in Kyrenia. They face a 'full-blown' parliamentary probe over the alleged mismanagement of public funds during the 300-million-euro privatisation of Ercan airport," the indignant CTP MP states.
HP leader Ozersay concurs and similarly itemises some of the reigning coalition's controversial and contentious transactions.
"Allocation of the state properties to their supporters, issuing various kinds of licences and permits without adhering to the law, allocation of public finances via public banks as credits without ensuring that they will be paid back, uncontrolled and unnecessary recruitment of temporary staff to the state administration and semi-public organisations, the granting of high numbers of citizenships under the discretionary powers of the cabinet of ministers." Ozersay enumerates the list, concluding that "certain damages" resulting from the coalition's ill-considered if self-serving actions "are irreversible". This is why, he states flatly, "we don't want to wait for the elections any longer."
In their evaluation of the current governing set-up, opposition politicians are supported by experts.
"Almost all UBP's policies could be subject to challenge as to whether or not they are in full compliance with the constitution," says Ahmet Sozen, an international relations expert at the East-Mediterranean University in Famagusta.
"Some would content that theirs is a 'classic example of bad governance'. Many claim they are just distributing goodies for their supporters. On top of this, many people see the way they behave towards Turkey as if they were holier than the pope – they do things even without being asked."
Sozen claims many traditional UBP supporters have watched the party's governing actions in disbelief and that HP's pledges to clean up the politics of the north by way of good governance and an emphasis on social justice policies may tempt some in UBP to switch their allegiance and their votes.
He believes this contributed to the 'PM's' recent volte face and sudden acceptance of an earlier election.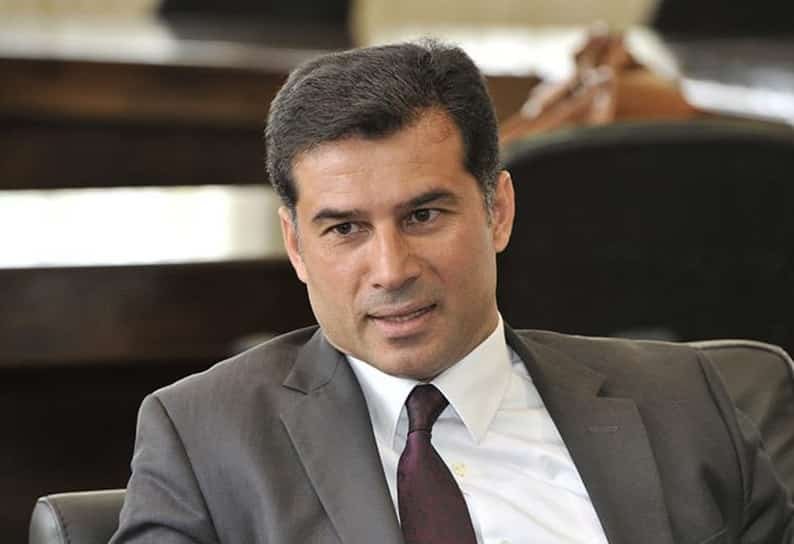 According to Sozen, Huseyin Ozgurgun came to the conclusion that the longer UBP "stay in power", the more votes they risk losing. Instead, "he decided that it is better to accelerate the distribution [of political largesse] within the next couple of months and go to the election earlier, capitalising on the fact that right now they are in power and in a position to do it".
Other sources claim that Ozgurgun, faced with internal rivals believes that now while he is in office puts him in an advantageous position to outmanoeuvre them. On another level, there are those who believe that certain high officials in UBP might be vulnerable to criminal charges for some of their actions to date and that an earlier election victory might be the best way of securing immunity.
Sozen for one acknowledges that UBP is still quite capable of winning the elections, albeit with a lower percentage of the vote. They are, he notes, the only party geared up for election at this point in time insofar as most of their candidates have been determined and theirs is a familiar nationalist platform to campaign on.
Whether it is enough will be determined by the actions of their rivals and the list of candidates they propose.
Mine Yucel, director of the Centre for Migration, Identity and Rights Studies (CMIRS), believes that right now CTP and HP are in a fight against each other for second position, but suggests that everything can change.
"The first three places are still open in this race. HP and CTP will be running for the second place but if HP leader Ozersay gets stronger and manages to lure more votes from the UBP he can even go for the first place," says Yucel.
She points out that according to the latest poll conducted by her think tank, potential voters in the north are in a mixed frame of mind right now. It is significant, she says, that over 17 per cent of the electorate remains undecided, that over 20 per cent indicate they won't vote and that more than 7 per cent, rather than vote for a particular party, would prefer to opt for a personally selected candidate under the north's procedure called "karma [mixed] vote". Of course, as election time nears, all these figures will change. The undecided, for example, tend to hold off making their minds up until within a fortnight of polling day.
This poll by Yucel's organisation shows a majority of respondents saying that honesty, sincerity and clean politics are key factors in determining who they will decide to vote for.
In addition to luck and an ability to gauge the mind of the electorate accurately, observers of the political scene don't doubt that HP and CTP have their work cut out to organise their campaigns in such a way as to reach and persuade the electorate that they can bring about change to the benefit of all and put an end to perceived cronyism.
Yucel says that according to her latest poll, support for CTP is increasing. However, it is too early to say whether the party has convinced its own core people that it has adequately addressed past difficulties on issues related to transparency and accountability.
Ozdenefe, one of the most popular politicians in the north insists that it has. She says the party plans to take care of the north's economics, health and education systems, as well as the public sector and to make sure they will all start functioning efficiently and properly.
"Even if the solution was next year, we would still need to have it all sorted out," she says. "This will help us both on the road towards the solution and afterwards too…"
Meanwhile HP leader Ozersay says he has spent the last several months on the road, talking to a range of people about their concerns and expectations. His party's manifesto offers a comprehensive response to the issues raised based on principles of good governance, transparency, accountability, and stresses a commitment to fight corruption and other dubious practices and to uphold and strengthen social justice.
On one point he is adamant. "We don't talk about the possibility of any coalition government. We ask people if they want a coalition, and if they believe that the things we are talking about can be achieved in a coalition. Their answer is always 'no', and we will follow this answer."
He is convinced that "people are ready for change and will vote for it".