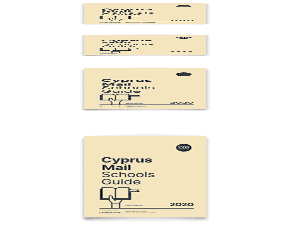 According to the late greatly lamented Anthony Bourdain in his autobiography Kitchen Confidential: Adventures in the Culinary Underbelly a great deal of carnal activity took place on or someplace in the kitchen, but he never ascribed it to the fish. Caviar and bivalves feature, but it's the occasion and the companion, not the creatures; so he claimed. QED.
The capital is inundated with restaurants that insist on being 'yumi', 'yummy', 'skinny', 'spicy' and many more I am sure. Therefore, why not Sexy Fish? Perhaps it is a sprite from the previous establishment on the site, where the young ladies of the city found the handsome young Greek staff most annoyingly attentive – sometimes.
We arrived on a quiet Tuesday evening which wasn't surprising given that the place hasn't yet been allocated a contact slot with our communications giant. Can't book; passing traffic only.
Ninety covers, inside and out: we prefer the comfort of the air conditioning. Nice set-up. It's simply decorated with some Piscean murals. Stavros, our waiter, presents the menu which is simple and written in Greek and English; there are no surprises in the eight starters and eight main dishes with one salad. Madam companion spots a favourite dish: smoked aubergine; we supported it with the Saganaki, shrimps and feta in a viscid tomato sauce, and added a plate of baby kalamari.
The Fish has an interesting wine list. The Greek Malvasia-Raptis estate wines are very well priced and rewarding, reminding my companion of a Chablis but more favourably priced. Regular readers of this column know I suggest an Ouzo as the aperitif for any fishy evening, and was grateful to Stavros for introducing us to Varvagianni that is distilled to two strengths of ABV Blue or Green. Go for Green, it's a cracker.
For the main courses we chose Tsipoura (fresh bream) which was served with 'mountain vegetables' – strouthkia? and potatoes. And in the interest of readers a platter of seafood for two containing a selection of baby kalmari, crispy shrimps, sand smelts (Osmeridae family) deep fried and tiny, and the ever mysterious Catch of the Day. It's no good asking the staff, they would need a degree in marine biology. But, it was definitely very fresh little fishes cooked to perfection. Baskets of oven hot bread appeared twice during the meal.
The starter eggplant was more smoked against than smoked – very little flavour – an encounter with a little Origanum dubium might help.
The fish we consumed was steaming fresh on arrival, but the platter would improve if it could be encouraged to retain some heat.
All agreed, an enjoyable event. Early days for Andreas the owner. He knows his way around our capital and the location is perfect – there must be 20 car-parks within a five-minute walk. Constantinos and Stavros have the professional manner and will do well although neither knew why it was Sexy. I noticed some music when we entered but it faded as the evening improved.
VITAL STATISTICS
SPECIALTY Fish
WHERE Onasagorou 45-47. Inside the old city
CONTACT 22-666600, [email protected]
PRICE Reasonable: Dinner only