Cyprus announced 30 new cases of Covid-19 on Saturday, bringing the total in the Republic to 426.
Of the 30 cases, 13 were contacts with confirmed cases, three were from a cluster in Aradippou in Larnaca, and one from an overseas trip.
Thirteen other cases were being investigated.
Nine deaths have been attributed to Covid-19. Thirty-three patients who had been treated in hospital have recovered.
On the positive side, one more Covid-19 patient was extubated on Saturday, the second in two days. He is in stable condition.
The first patient has been transferred to the Famagusta reference hospital.
According to Dr Marios Loizou, clinical director of Okypy, 37 patients were being treated at Famagusta hospital, four of whom were receiving enhanced care.
Six patients were expected to be discharged on Saturday while four more were scheduled for admission.
Ten people were on ventilators – one at Limassol hospital ICU and nine at Nicosia general.
Nine others were treated in other hospitals.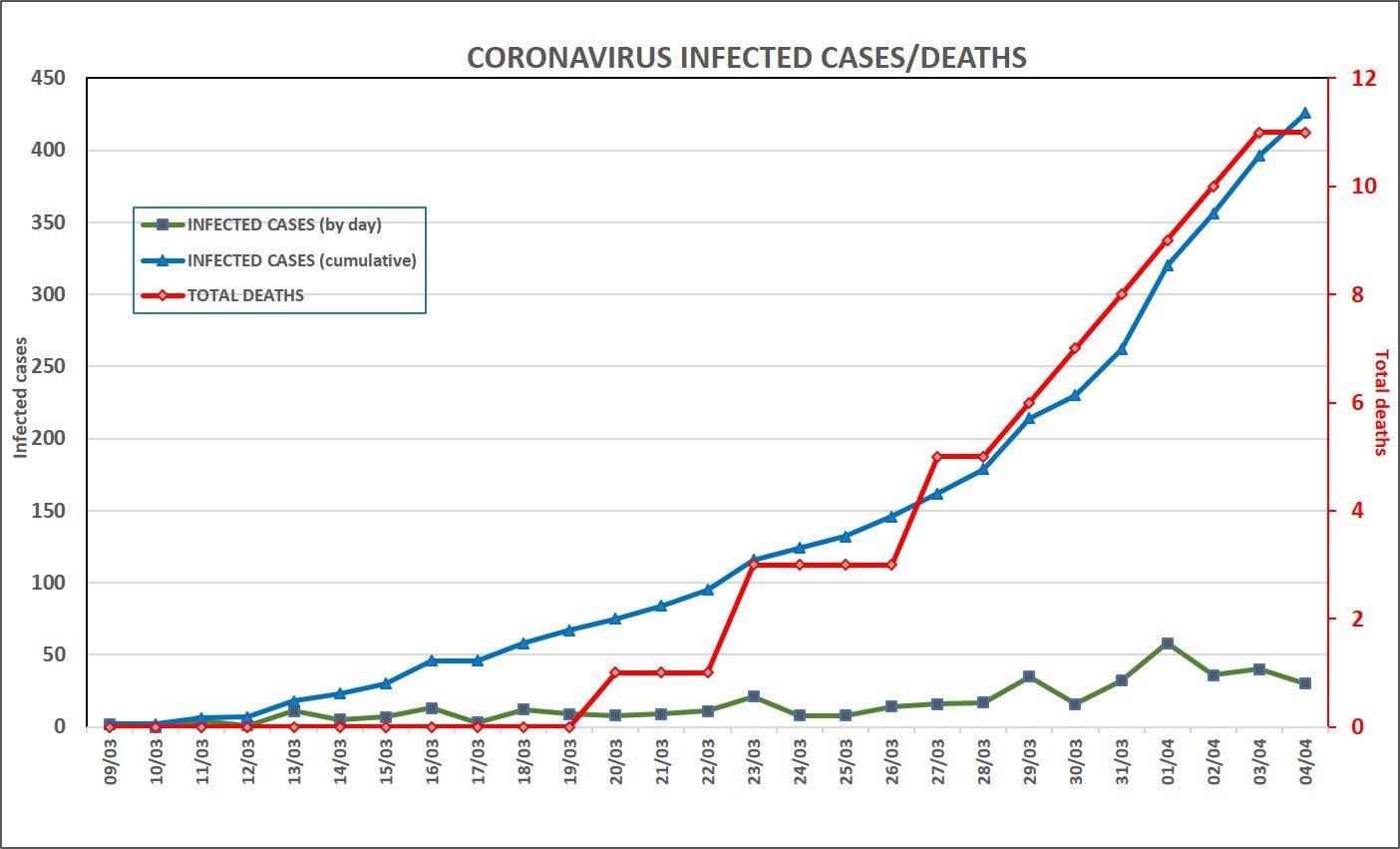 Health authorities have so far carried out 10,154 tests. Saturday's cases were the result of 698 tests.
"The number of new cases remains within the estimates of the scientific team," virologist Dr Leontios Kostrikis said. "It is early to speak of any indication. We will need a few more days. Next week will be important because it will help us gain a better picture of the virus' epidemiological behaviour after the restrictive measures were upgraded."
The three cases from the so-called hotspot of Aradippou were the result of 38 tests carried out on Wednesday as part of targeted testing in the area.
A further 153 were done on Friday and 334 on Saturday, whose results are expected in the coming days.
A similar endeavour is underway at a second hotspot, Paphos where 186 tests were carried out on Saturday.
Authorities hope to test up to 1,000 residents, chosen at random, to gain  a better picture of the situation in the area.
In the north no new cases were recorded on Saturday, according to 'health minister' Ali Pilli. There have been 88 registered cases in the north and two deaths.