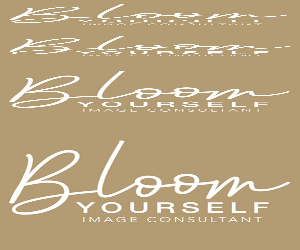 By Stefanos Evripidou
CYPRUS IS uniquely situated at a critical time in modern history to become a regional leader in the Eastern Mediterranean, said US Vice President Joe Biden on Thursday.
During a toast at a lunch organised in his honour at the Presidential Palace, Biden said he's known as an optimist in the White House, "as if I am the new guy on the block". And as an optimist with decades of experience he believes the best days are ahead for Cyprus and America.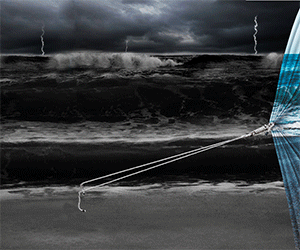 The United States is emerging from a recession and two wars, yet is recording a continual rise in job creation.
"As I said when I was recently in China, it's never ever-ever been a good bet to bet against America.  We're back and we're with you."
He noted Cyprus has also "weathered some tough economic times" and made "some very painful reforms".
"Your economy is now turning a corner, you are emerging as a leader in the region and Cyprus is poised to become a key player in the Eastern Mediterranean," transforming it into a new global hub for natural gas and markets.
"You are uniquely situated at a critical time in modern history.  So it should be no surprise that the best days are ahead for Cyprus as well," he said.
Biden said he has been waiting over 40 years to come "to this beautiful island".
"And the result is not disappointing: the birthplace of Aphrodite, at the crossroads of civilisation and I might add, a genuine strategic partner of the United States of America."
The VP pointed to the closer bilateral relations between the two countries, with increased cooperation in trade and investment, counter-terrorism, preventing the spread of weapons of mass destruction.
"And we're partners in the biggest issues of the day: the removal of Syria's chemical weapons, the prevention of Iran from acquiring nuclear weapons, and responding to Russian intervention in Ukraine. This is not just a strategic partnership, it's a growing partnership," he said.
On the Cyprus problem, Biden said he believed it was possible to reach a settlement, adding that the US remains prepared to provide any assistance that it can toward accomplishing that end.
"Think about where we can go if we can free the next generation from the conflicts of the past. Once that is done there is simply no limit to what Cyprus can achieve and what this partnership between Cyprus and the United States can achieve."
Concluding his toast, Biden raised a glass of what appeared to be orange juice to the future of Cyprus, America, their partnership and everyone's health.
Before Biden's toast, President Nicos Anastasiades gave a speech at the luncheon, describing his arrival as a "landmark visit of real historical significance" which demonstrates "the significant improvement" in the now strategic partnership between Cyprus and the US.
The president said he was "deeply saddened" that Biden's visit came at a time when the island remained divided and partly occupied, noting the absence of Turkish Cypriots from the lunch.
Anastasiades referred to the conscious effort of his government to reorientate its foreign policy "to promote core European and transatlantic priorities" in the eastern Mediterranean and assume a pivotal role in regional peace, stability and security in this volatile region.
As a result, Cyprus has proven to be a "stable and reliable partner" both to the EU and US, he said, adding that Cyprus will continue to "offer any indispensable help towards this end".
Referring to the potential role of hydrocarbons to transform the regional geopolitical landscape and increase energy security, Anastasiades said Cyprus expected from its strategic partner "to secure our sovereign rights to explore and exploit the natural resources in our Exclusive Economic
Zone. To this end Mr Vice President, I have no doubt that we will receive the support of the United States".
He thanked the US and Biden for his personal interest and commitment to achieving a breakthrough on
the Cyprus problem, and for being one of the first American politicians to talk about the need to end the illegal occupation of Cyprus and return Varosha.
"And I would like to once more reiterate that my vision is to experience in my country what you, Mr Vice President, have achieved in the United States – a state that protects the human rights and
fundamental freedoms of all its lawful citizens, irrespective of ethnic origin."
The president noted that a solution will require vision, political courage and determination, repeating the call for "bold" confidence-building measures that would provide a dynamic impetus to the process.
With the most decisive role to play in the peace process, Anastasiades hoped Turkey will adopt a productive stance both on CBMs and a final settlement.